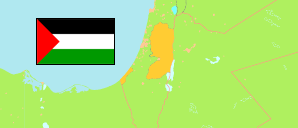 Beit Hasan
in Nabulus (West Bank)
Contents:

Rural Locality

The population development of Beit Hasan as well as related information and services (weather, Wikipedia, Google, images).
Source: Palestinian Central Bureau of Statistics (web).
Explanation: The presented population figures include Arabs in those parts of East Jerusalem which are annexed by Israel. They do not include the Israelian settlers in the West Bank. Area figures and the map presentation include also areas that are not administered by the Palestinian National Authority.
---
Further information about the population structure:
Gender (C 2017)
Males
819
Females
780
---