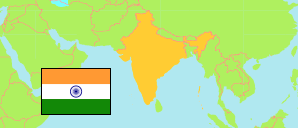 Lakhimpur
District in Assam
District
The population development of Lakhimpur.
Name
Status
Population
Census
1991-03-01
Population
Census
2001-03-01
Population
Census
2011-03-01
Lakhimpur
District
751,500
889,010
1,042,137
→

Assam

State
22,414,322
26,655,528
31,205,576
Contents:

Cities and Towns

The population development of the cities and towns in Lakhimpur.
Source: Office of the Registrar General and Census Commissioner (web), Delimitation Commission of India (web), Rand McNally International Atlas 1994, School of Planning & Architecture (web).
Explanation: Districts, cities and towns in the boundaries of 2011.