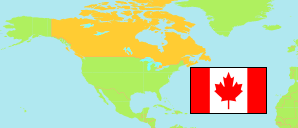 Sault Ste. Marie
(Canada)
Contents:

Census Agglomeration

The population development of Sault Ste. Marie as well as related information and services (weather, Wikipedia, Google, images).
Source: Statistics Canada (web).
Explanation: Boundaries of metropolitan areas and census agglomerations according to the definition of 2016. In contrast to census figures, population estimates are adjusted for underenumeration.
---
Further information about the population structure:
Gender (E 2021)
Males
39,445
Females
40,823
Age Groups (E 2021)
0-17 years
13,576
18-64 years
47,417
65+ years
19,275
Age Distribution (E 2021)
0-9 years
7,257
10-19 years
8,014
20-29 years
10,385
30-39 years
9,258
40-49 years
8,799
50-59 years
10,704
60-69 years
12,210
70-79 years
8,380
80-89 years
4,128
90+ years
1,133
Country of Birth (C 2016)
Canada
69,475
America
1,350
Europe
4,795
Africa
110
Asia
900
Oceania
50
Mother Tongue (C 2016)
English
67,980
French
2,555
Aboriginal language
125
Other language
6,620
Multiple languages
880
---